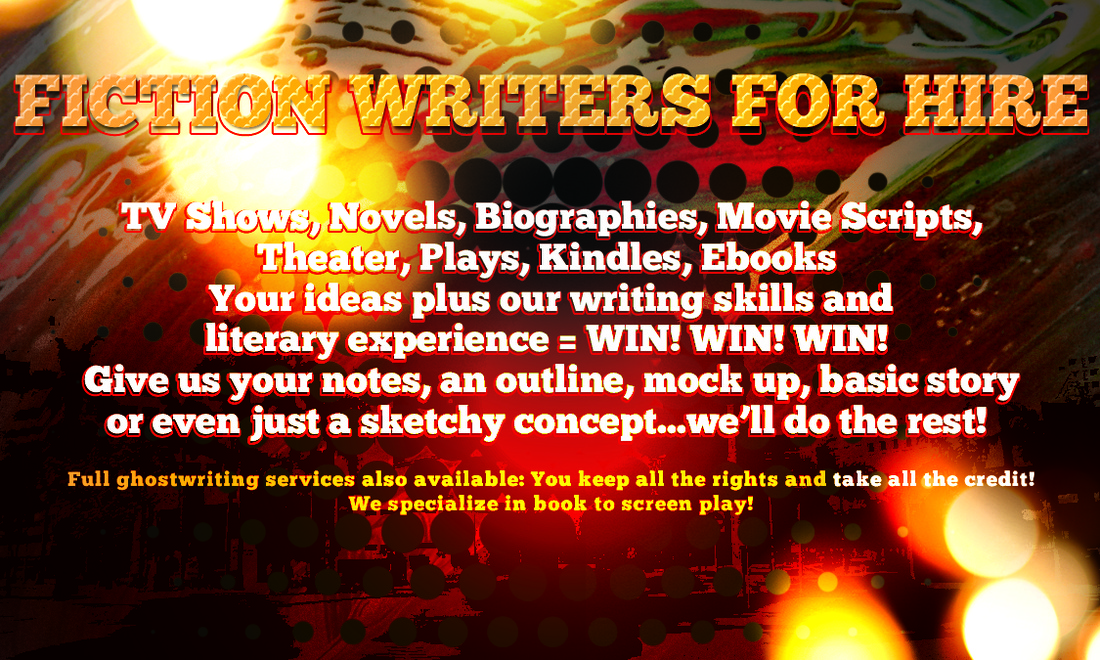 ANEWTALE.COM

Here's where you can find out all kinds of (flattering) stuff about us!
Press Release:
August 23, 2012 (I-newswire) Books news in Philadelphia, Pennsylvania, United States of America
FOR IMMEDIATE RELEASE:
August 23, 2012 -- FOR IMMEDIATE RELEASE
Anewtale.com - the Premiere Place to read New Fiction on line Free, adds Science Fiction!
A new tale dot com just added their long awaited sci-fi section to their coveted new free fiction site. Featuring mysteries, inspirational, poems and flash fiction, now A New Tale has sci-fi, westerns and great new lyrics for your free reading pleasure. Reading is free and you can comment on their blog about your favorite new fiction authors or works. Please don't forget to praise the photographers if you see a photo that moves you. All fiction, poems and accompanying artworks are original.
Showcasing exquisite plots, mouth opening descriptions, quirky characterization and engrossing dialog, the stories at anewtale.com are always fresh and entertaining. Anewtale.com offers plenty of flash fiction for the time challenged, there's quotes on writing by the greats like Anais Nin and John Updike and detective novelettes as well as cute sing along poetry. The new sci-fi section hosts ghost stories, aliens, time travel and they're all free for reading. Fast paced prose, soul searching characters, believable dialect and surprising plot twists abound on anewtale.com. The reading's free and so is leaving your opinion on the blog.
www.anewtale.co is easy to navigate and understand. Fiction lovers can jump from genre to genre enjoying top quality writing, innovative styles and great imaginations of the next generation of literary leaders. Anewtale.com takes prides in discovering the new geniuses of fiction and lyrical poetry. New writers, artists, cartoonists, photographers are invited to go to anewtale.com for submission guide lines. Anewtale.com is always looking to discover new talent. Family oriented, anewtale.com does not publish porn or crass language.
For more information contact: Editor@anewtale.com
*********************************
Stumble 104
- Anewtale.com - new fiction, creative writing, mystery, inspirational, poems, westerns & lyrics adds sci- fi! Discover new geniuses of tomorrow's fiction & poems. Writers photographers, artists query to submit - editor@anewtale.com.....
Freepress release.com
- (Aug 22, 2012) Creative writing, short poems, short stories and poetry, short stories on line, short stories to read, story writer, writing a story, writing fiction, Anewtale.com has advice for new writers, great photographs and spectacular new fiction on line to read for free!.....
Pr Inside.com
- Aug.22, 2012 - Anewtale.com - The premier place to read
Short stories on line
, flash, westerns, rhyming poems and lyrics has
illustrated stories in English mysteries, westerns and now science fiction. E readers, here's your gateway to top class e fiction. Check out the new budding writers of tomorrow. Reading is free...
Poetry Newswire - (Aug 26th 2012) Comprehensive Real-Time News Feed for Poetry: Does science fiction give you a thrill? Like reading tales that inspire you to think? Anewtale.com regularly publishs science fiction, mysteries, inspirational and thought provoking stories, anecdotes and creative writing, rhyming poetry and more...
Topix
- Local news: Philadelphia PA. Wednesday (Aug 22 2012) Discover new geniuses of tomorrow's fiction and poetry Your long awaited anewtale.com Music Lyric Contest results are in! See who you and your fellow readers and writers voted for 1st, 2nd & 3rd place music lyrics! Writers can go to anewtale.com to submit...
**********************************
PRESS RELEASE:
Creative Writers Discover Exciting Online Expert Advice To Fine Tune Fiction And Poetry
www.anewtale.com is online, revealing new fiction, Sci-Fi, Mystery, Poems and Music Lyrics free. They recently added a section for writing tips & advice. New & experienced creative writers are finding expert help to fine tune their fiction & poetry.
FOR IMMEDIATE RELEASE
PRLog (Press Release)
-
Sep 04, 2012
-
World Wide Web – September 3, 2012 The members only website www.anewtale.com invites readers and writers who enjoy creative writing to join the plethora of other composers who share their love for the pen with poetry, Sci-Fi, Westerns, Mysteries and Music lyrics.
The helpful web portal is assisting writer's fine tune their craft and discover their niche in a wide field of contemporary writing. The website offers a quote of the day and plenty of pictures for sharing and learning. There is a featured literary style every month and plenty of reading and scrolling to do when visiting the website.
For every creative fiction and poem fan, A New Tale is the site for you. It's the ultimate source for creative fiction stories, poetry and lyrics. Everyone says they have the best new fiction and poetry, Their stories and poems speak for themselves. And now, for e-Writers, here's your haven for quality informative writing advice!
Showcasing exquisite plots, mouth opening descriptions, quirky characterization and engrossing dialog, the stories at anewtale.com are always fresh and entertaining. Anewtale takes pride in discovering new talent. Writers, poets, photographers are always welcome to submit in their site.
Learn more by visiting
http://www.anewtale.com
--- end ---
**********************************

Conditions of use - Anewtale.com
Except for explicit notice to the contrary, all text and image documents are the property of Anewtale.com.
Anewtale.com is very grateful to the individuals, institutional and private partners who have given their permission to use text and image documents on the present site.
All documents, written, image and audio-visual belonging to Anewtale.com or any of its partners are protected and may not be used or reproduced other than for private use without express permission and subject to certain conditions.
Inter-site links
Anewtale.com cannot be held responsible for the contents of the internet sites which can be accessed from its web site Anewtale.com
If you wish to make a link from your site to Anewtale.com please make a formal request to Editor@Anewtale.com beforehand, as we reserve the right to refuse permission.
Privacy Policy & data collection
Anewtale.com may collect limited non-personally identifying information your browser makes available whenever you visit a website.
Some of our services may require you to register for an account. Anewtale.com asks you for some personal information in order to create an account (typically your name, email address and a password for your account) and we will use that information to provide the service.
Information sharing
We do not rent or sell your personally identifying information to other companies or individuals, unless we have your consent. We may share such information in any of the following limited circumstances:
We have your consent.
We conclude that we are required by law or have a good faith belief that access, preservation or disclosure of such information is reasonably necessary to protect the rights, property or safety of Anewtale.com, its users or the public.
Submission Guidelines
We are OPEN for Submissions!
We are generally open for submissions year 'round. We may occasionally close to get caught up on the slush pile. We are currently
open
for submissions.
What to submit
If you're not familiar with the kind of stories we're looking for, click around on the site first and read a little. We publish any type of new Fiction : mystery, western, science fiction, inspirational, flash… We also publish poetry but at this time only lyrical poems with at least some rhyming to them.
We publish fiction stories up
to 7,000 words
in length. But will consider any length or project from writers who are already established with us. We look for previously unpublished material only. We like strong, interesting characters, plots and settings any genre but only FICTION. We're especially fond of Great fiction stories that aren't easy to categorize, cross genre and multi genre works. If you think you're on to something feel free to create a new genre.
Please, no erotica, profanity, porn, graphic sex or excessive graphic horrific violence. We're trying to keep the site open to all age groups so submit responsibly.
We retain first electronic rights, including HTML, PDF, plain text, and MP3 (audio) formats. Distribution will be through this Web site and a variety of other electronic means — such as podcast, email, and RSS. Once we publish in one format, the author can republish but we still retain a non-exclusive one-time right to publish the stories in an anthology. No timelines for this project.
All other rights for the work remain with the author.
Our response time ranges from 2 to 6 months.
How to submit
All authors who are new to Anewtale.com Please query first: Send queries to editor@anewtale.com. Include QUERY in the subject line. One query needed for each piece submitted. Simultaneous submissions are okay, just let us know it's simultaneous. No previously published material.
Include very brief description of work, your contact info with email address and a short author biography. If accepted we'll send you submission guidelines.
To query, send an email to
editor@anewtale.com
.
BE SURE TO CHECK OUT OUR SISTER WEBSITES!....