E-books

WRITING AND SELLING E-BOOKS
By Stu Leventhal
Electronic books sometimes called digital books are a revolutionary way to publish your
fictional
or
nonfictional
books without incurring the costs of print production. All you need is a relevant and targeted subject and some inexpensive software and you can transform your manuscript into a book that can be read on a computer or a digital reading device.
Cyberspace is vast and filled with book readers seeking reading gems in all genres; inspirational reading, mysteries, science fiction, horror tales, westerns, poetry...
The problem, in terms of actually seeing any profits from your ebook, is that the market place is overwhelmed with e-books, and many of them are not worth the time it takes to download them. Just because the ability exists to easily produce an e-book, doesn't make it good writing.
If you are going to produce and sell your own e-book, make sure your book does not simply rehash old material. You will injure your credibility as an author by claiming to offer valuable new insights and then disappointing your audience with material they've read a zillion times before. So spend enough time writing then revising your book to make sure it's of the highest quality and presents the most current information. A good e-book will eventually sell itself; false claims about your e-book will make it extremely difficult to sell and
market
any future books you may write.
*Remember when you are self-publishing you need to make sure that your grammar, spelling and word choices are correct. Many self publishing authors do not use independent editing and proofreading services, opting to tackle the English Composition and Grammer checking themselves to save money. But a poorly edited book does not create loyal repeat fans! So, make sure your text is, language wise, as correct as possible, your future book sales depend on it.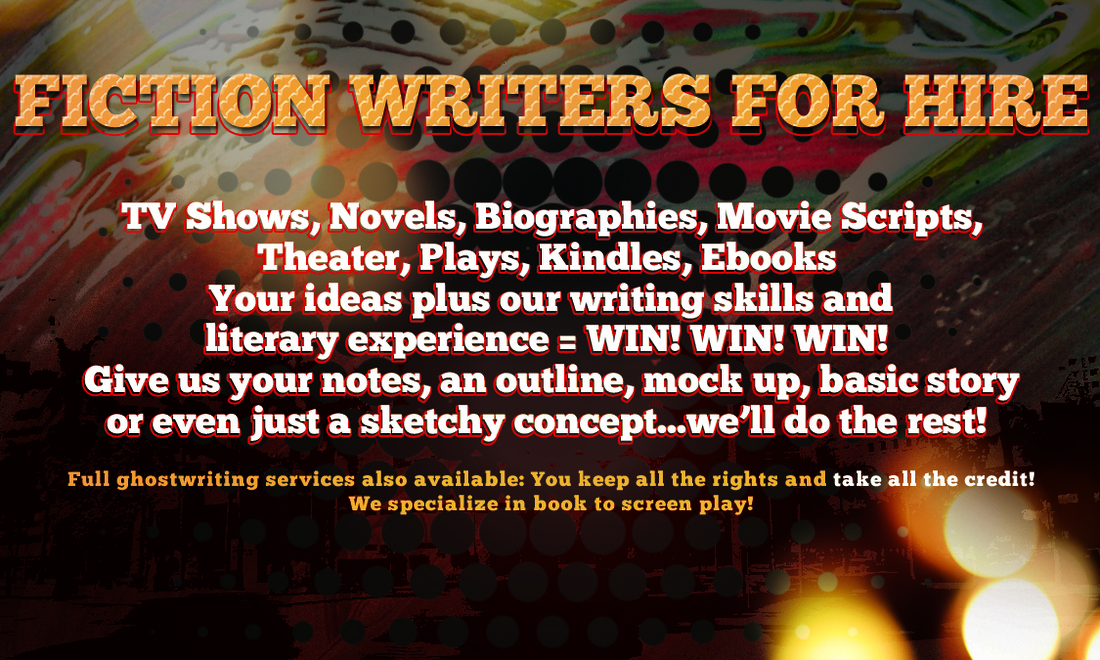 PRICING A NEW E-BOOK

How do you know how much to charge for your new e-book? Do your research!
Check other online authors prices for your same genre then price competitively! Go to book selling sites like
Amazon Kindle
to see what your type of books are going for. Also check the prices of traditionally published books at a few offline book stores because you may wish to list the traditional offline price on your book cover even though your e-book price is going to be a lot less.
By listing the prices that
traditionally published
hard cover books similar to yours are going for you are letting your e-book customers know they are getting a fantastic deal when they purchase your digital version! The customer still gets the same read as a traditional hard cover version but the convenience of having it digitally accessible for reading on many electronic devices and it costs a lot less!
Great value at much less cost is the sales pitch you will be using when you promote your e-books online and offline.
E-Book Promoting Rule number 1: Set a price for your
e-book
equal to its value. An under priced book will only give the impression that your book isn't worth very much and you will make less sales.
*To figure out a fair price, estimate how much time you put into creating your book and how difficult it was to research then transform the necessary information into an understandable and engaging, modern reading experience.
Figure out how much your time and effort is worth based on what companies are paying for your level of writing skill and then price your e-book accordingly. If you plan on
blogging
a few hours a day all over the
blogosphere
to promote your new e-book then you should at the least get paid what a offline company would pay you to blog as a
freelance
blogger for them.
The goal is for you to be adequately compensated for your talent, your time, and your effort so figure in your costs of marketing too. For example if you are going to be selling mostly via
social media
promotion, like on sites such as
Twitter
and
Pinterest
you need to add some money to cover those marketing activities. Yes, even if you plan on doing most of the selling and pitching yourself, bear in mind your time is money too!
If you need to hire someone to write and send news releases or you plan to promote by putting on live webinars
to help sell your book then figure those expenses into your books sell price too.
Once you've figured out a price that is high enough to convey the value of the book, but not so high as to be out of the reach of your target audience's mean budget, then it's time to offer your e-book for sale. If you have a website or blog this is where you would start your selling campaign. You also probably have some people who you communicate with through social media, so announce your new e-book on all of your internet platforms. To attract sales, you will need to develop a promotional campaign, particularly if you are an unknown author.
PROMOTING A NEW E-BOOK

There are multitudes of ways to promote ebooks. Be creative and professional when you self-promote. Always market and promote with
IM integrity
because your online and
offline
reputation is at stake!
If you have a website and blog and some social media sites you are active on, write some advertising copy then post it. If you don't have any web presence, now is the time to set up a website and start using some social media to announce your new book to the world. If you have an email list send an announcement out. Learn how to write a catchy yet informative press release, and send copies of your e-book to sites that specialize in ebook reviews.
Learn how to write powerful sales copy. This is an essential. You absolutely need excellent sales copy to sell your e-book. Make sure the copy includes all the reasons your target audience needs your book, and the benefits they will derive from buying it.
Be sure to use graphics in your promotional materials. Beautiful graphics have the power to instantly convey the quality and value of your ebook. If your new ebook is a nonfiction book such as a 'how to' book, vivid graphics will convey the amount of valuable information your e-book contains while showing that you as author pay careful attention to details. Professional graphics sell professional books. They reassure the customer that the product is what it claims to be.
Consider excerpting parts of chapters for articles. You can offer these tidbits for free on your website as a sort of demo of your book. If your e-book is a fiction story like a mystery thriller you can share an engaging scene as a means of promoting, to give readers a taste of your author style. Include an order form for your ebook at the end of the excerpted articles.
Finally, when you set-up your download link, make sure to simplify the process. It's a good idea to offer a few bonuses that make your book even more enticing to purchase. For fiction genres offer a free short story. For nonfiction offer a few additional articles on the same subject. But, make sure the bonuses are valuable and high quality as well as relevant to the subject of your e-book. Too many bonuses that are basically a load of useless stuff will compromise the impression your audience has of your e-book. The goal is to convey to your audience that they are getting a quality product or read for a good deal. That means applying restraint, especially when it comes to adding bonus items. Too much free stuff being offered diminishes your credibility.
Make sure your e-book is a quality product. Make sure it is relevant and current. Develop an effective marketing plan that includes excellent sales copy and excerpted articles. Then offer your book for sale. But, don't just sit and wait for your audience to discover your ebook!
Go to our sister
website:
http://gurumarketingtips.com
to learn how to get traffic to your e-book offers. There are many smart internet marketing tips you can use to let the world know you've written an e-book, what the book is about and how and where they can purchase it. Now that you have finished writing your e-book your work is far from over. It is time to move into sales mode! Click on the image below: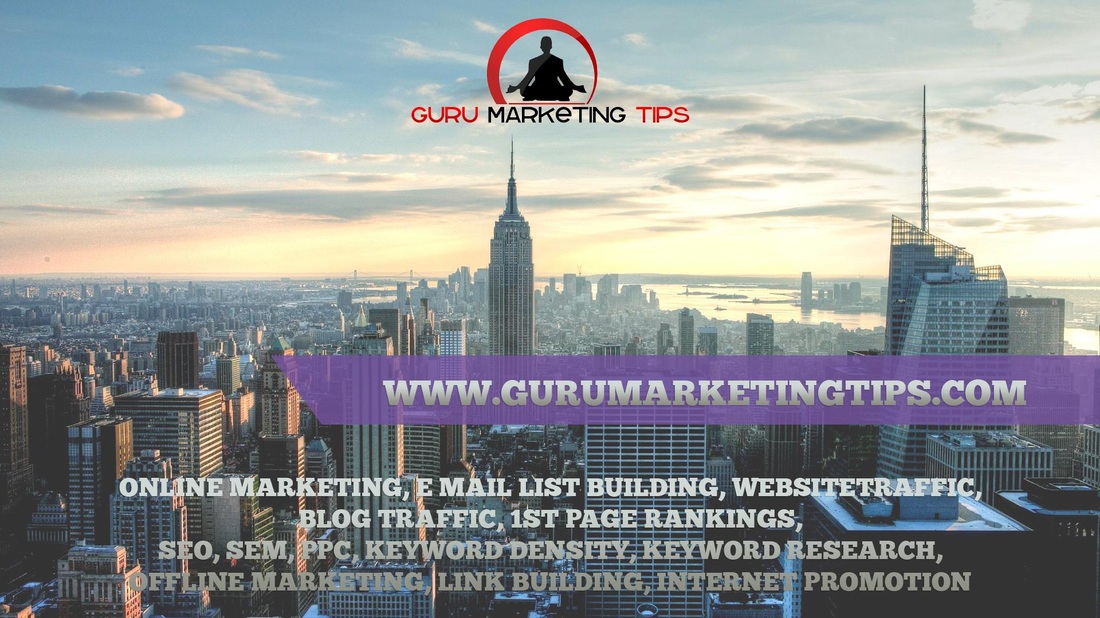 E-BOOK FORMATTING TIPS

In an ebook that is read on the screen, be aware that you must give your reader's eye a break. You can do this by utilizing white space. In art classes, white space is usually referred to as "negative space."

Reader's eyes need to rest in the cool white oasis areas you create on your page. If your page is too dense, your reader will quit reading it as soon as their eyes get tired or begin to tear.

For Non-fiction e-books it is wise to make use of lists, both bulleted and numbered. This

makes your information easy to absorb, and gives the reader a mental break from dissecting your paragraphs one after the other.

Finally, decide on an easy-to-read design. Find a font that is easy on the eyes, and stick to that font style. Using dozens of fonts will only tire your readers out before they've gotten more than a few pages past your introduction. Use at least one and a half line

spacing and text large enough to be read easily on the screen, but small enough so that the whole page can be seen on a computer screen. You will have to experiment with this to find the right combination.

Of course, don't forget to run a spell and grammar check. You are judged by something as minor as correct punctuation, so don't mess up a great book by tossing out semicolons randomly, or stringing sentences together with commas. (By the way, that's called a "comma splice.")

Last of all, create an index and a bibliography. Tell the world about you the author in a brief paragraph and if you have any other e-books on sale now would be a good time to add a sales pitch for your other books.