A New Tale Writers, Literary Agents, Publishers, Authors, Bloggers...
COME #WRITE FOR US!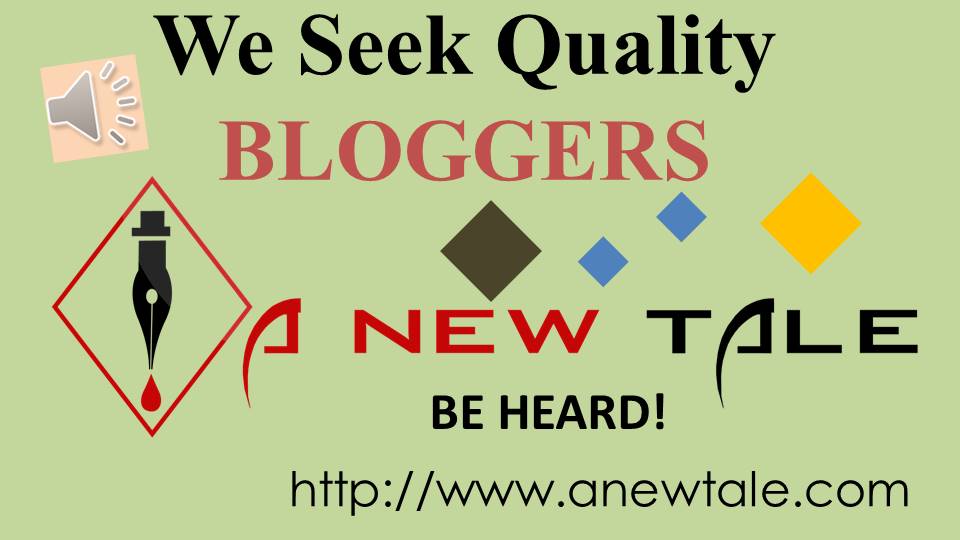 Writers, Bloggers, Authors... Submit Your Ideas for a Guest Blog Post...

If you feel you have something monumental to add to our writer's website discussions about creative writing,
biz writing
, copywriting, promotional writing, crafting marketing biztext, penning ads, book publishing, the literary world or the life of being an author, email your details to:
editor@anewtale.com
Our visitors, readers, contributors, author study groups and biz community welcomes as many opinions on human textual communication as possible, especially when it comes to writing technique and unique literary style as well as new writing methods or thoughts. Tell us what you think about
Grammar
!
Business Philosophy, Biz Management Writing and Marketing Articles and biz blog posts can be submitted here too, for our sister Website: http:///www.gurumarketingtips.com Topics accepted for Guru Marketing Tips include anything about business, marketing,
sales building
, profitable biz techniques, biz management, marketing strategies, ad tactics and
promotional methods
.
A New Tale (.com) values all kinds of creativity and innovation in writing! Tell us your opinions about
fiction
, nonfiction, theme,
plot
, writing style, tone, characterization, news reporting... Writing will always be advancing!
Gain Author Exposure, Showoff Your Writing Skills, Attract the Attention of Writing Industry Peers, Help Fellow Scribes, Add to Your Resume and Grow Your Fan Base by Guest
Blogging
! A New Tale Presently Seeks Writing Posts that Instruct and advise...
Show us your Writing Niche Authority... Genre Experts, explain how you get your ideas. Help New Writers Get Started! Let's Hear From The Authors of Teen Fiction.